In an apparent case of mass failure, around 200 students of B.Com Programme across various colleges of Delhi University (DU) have not cleared the final year exams. Students alleged that they had been "failed for not getting 40% marks in the practical exam of Computer Applications". The students, led by the DU Students' Union, also met the Dean of Students' Welfare and wrote a letter on the issue. Deputy Dean of Students' Welfare Gurpreet Tuteja said the letter had been forwarded to the Dean of Examinations Vinay Gupta for deliberation. Gupta did not respond to calls by The Sunday Express.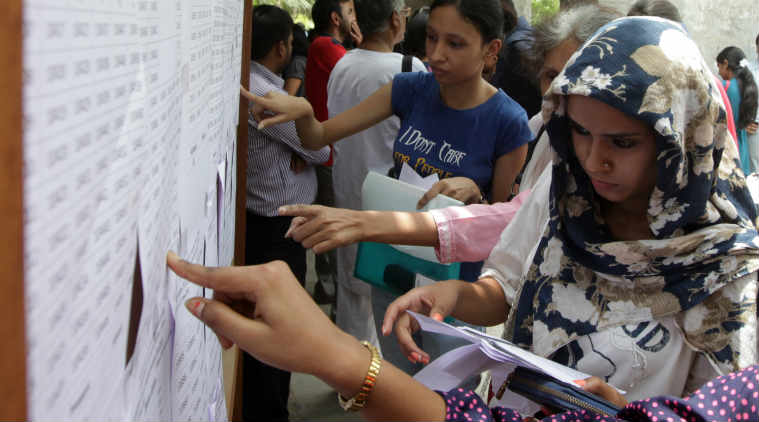 According to students, while the marksheet issued for the fifth semester results showed they had passed the practicals, the final marksheet released on June 25 showed they had failed. "No one told us we need to get 40% in both theory and practicals to pass. We were told by our teachers that getting 40% aggregate marks is enough… We were told to reappear for the Computer Applications paper only if we wanted to improve our marks," Mohit Chawaria, a student of Shaheed Bhagat Singh College (Evening), claimed.
"I scored 68%. As I did not get 16 out of 40 in my practical in fifth semester, they have failed me," he added. Chawaria said he will miss out on an entire year and will be unable to sit for competitive exams or apply for postgraduate courses as a result.