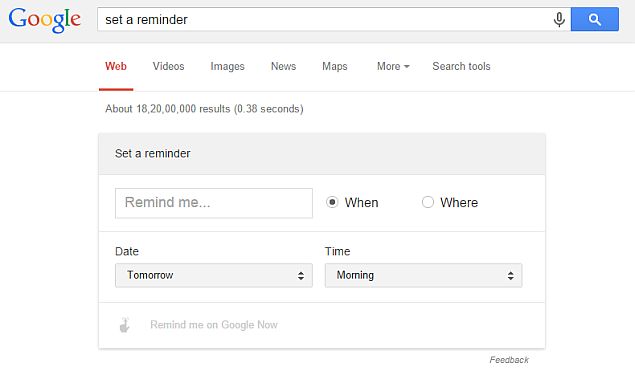 Google lately has been rolling out features that allow users to assign a particular task right from the desktop and send it to their associated Android device.
After enabling 'Find My Phone' and 'Send Directions' options on the Google desktop search, the company has now added more features to the list including send a note, set an alarm, and set a reminder. Google updated its Support page confirming the new features.
The feature requires an Android phone user to make sure of a few things before trying out the features, such as updating the Google app; switching on the Google Now cards on the phone (specifically turning on Show cards and Show notifications options), and even turning on Web & App Activity in the Account History page. Also, users will on desktop of course need to sign into their Google account that is associated with their Android phone to send a note to phone, set an alarm, set a reminder, find my phone, or to send directions.
We tried our hands on various new features rolled out by Google and were successful in setting an alarm or a reminder and even could easily use 'Find my Phone' features right from the desktop. Some of the options such as send a note to my phone and 'Send Directions' were still not available. Considering that our desktop ran the latest Google Chrome version, we can expect that the feature to be rolled out in next few days, with a server-side change required.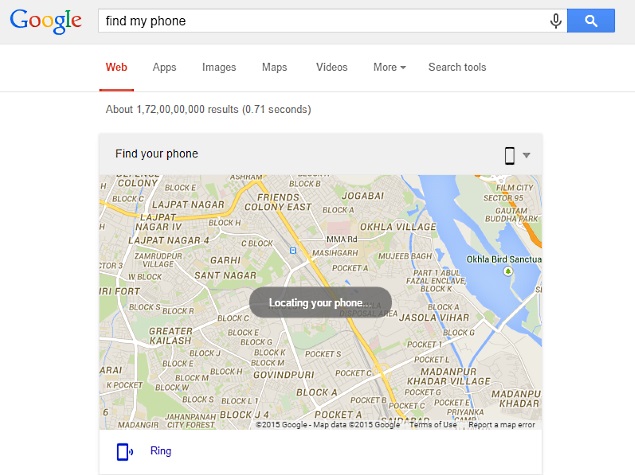 To recall, Google's new feature doesn't require anyone to install an additional app. For performing any new Google search desktop feature, you will have to type the command (say 'Send a note to my phone') in Google's search bar or search homepage. It's worth noting that in case you have more than one associated device, make sure that the command are sent to the correct device.
Google earlier this month rolled out 'Find My Phone' feature where users could simply type the feature in Google's search box to find their lost or missing Android smartphone. Last week, Google introduced send directions features that allowed sending direction of any location to your smartphone, right from the desktop