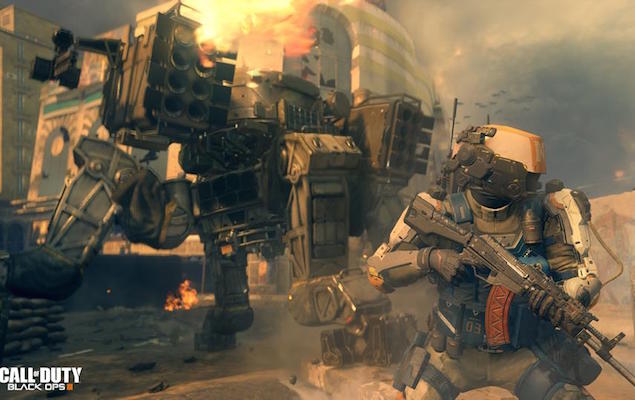 Treyarch, the game development studio behind Call of Duty: Black Ops 3, has announced a release date for the game. This year you can get your fix of near-future first-person shooting goodness on November 6 the world over.
While Call of Duty games are a yearly affair, open betas for them are not. The last game that featured this was Call of Duty: World At War. However this is going to change with Black Ops 3 featuring an open multiplayer beta for those who pre-order the game. It will be available on PlayStation 4 (PS4), Xbox One, and PC. There is no PS3 or Xbox 360 version available.
The beta would most likely include three maps of varying sizes, although final plans are not yet in place.
"The public MP beta will be available for anyone who pre-orders the game," said Treyarch studio head Mark Lamia. "We want people to play before it launches. The team is so excited to offer this opportunity, which is something the franchise hasn't done since Call of Duty: World at War."
Furthermore, the studio announced the minimum PC specifications for the game. They are as follows:
Operating System: Windows 7 64-Bit / Windows 8 64-Bit / Windows 8.1 64-Bit
Processor: Intel Core i3-530 @ 2.93GHz / AMD Phenom II X4 810 @ 2.60GHz
Memory: 6GB RAM
Graphics: NVIDIA GeForce GTX 470 @ 1GB / ATI Radeon HD 6970 @ 1GB
DirectX: Version 11
Network: Broadband Internet connection
Sound Card: DirectX Compatible
Last year's Call of Duty: Advanced Warfare was an online exclusive to Flipkart. However given that Flipkart is exiting the games space and acting as a marketplace only, it would be difficult to envision the same deal going through this year. Even more so considering that it cost Rs. 4,299 at launch for the PS4 and Xbox One, and Rs. 3,799 for PC